The Unofficial Leilah Wendell Website
Westgate Press
5219 Magazine St.,
New Orleans, LA,
70115


(504) 899-3077

Artwork by Leilah Wendell
About Black Sabbath
Hello, and welcome to the Unofficial Leilah Wendell Website, my name is Emerald Acid. I first became acquainted with Leilah Wendell in 1994. At the time, I was studying pagan religions to honor my Celtic heritage, and subsequently spent much of my spare time visiting the local occult shops in Las Vegas scouting for books on Magik and Celtic Druidery. One day during one of these scouting ventures, I stumbled across one of Leilah's books entitled The Necromantic Ritual Book. In '94 I spent some time compiling articles for local psychic tabloids and newsletters, and I was so impressed with the quality of Leilah's writings, I decided to contact her personally for an interview. Well, as they say, the rest is history, this remarkable woman has been part of my life ever since.





Tired Of Watching These Skeletons Bow to You? Then Click Here And Play A Fun Game Right Now!!

Leilah's unique spiritual life makes for some truly interesting reading indeed. Ever since childhood, Leilah's life has been defined by her relationship to Azrael (in Hebrew, Azrael means "assistant or helper to the gods"). In Western culture, Azrael is best described as the caretaker of that dark realm between life and rebirth, and Leilah Wendell is his envoy. Hence came, Our Name is Melancholoy: The Complete Books of Azrael Leilah's detailed expose of her relationship with Azrael. As Leilah herself explains:
The Book of Azrael is a true story. It is an intimate accounting of two souls speaking both individually and collectively to humankind.
Excerpts from the beginning of time to its end, as we understand it, are spotlighted herein as they serve to illustrate the history and purpose of the Angel of Death and His Earthly counterpart.
There will of course be those who scoff at our story. Some for whatever reasons, will balk at its contents and cast it off as an elaborate fantasy. So be it, for now, in this life.
There will also be those who will not want my voice heard. They would prefer that I remain a feared mystery in order that they may continue to use my legend to hold hostage the spirit of mankind.
This book is aimed at those cognizant in the ways of the spiritual self; The seekers of truth who are not afraid to come face to face with Death, the final bastion of fear, and shine the light of truth and wisdom up to Him so that His true identity is revealed.
To those of you who know the true ecstacy that awaits in the arms of the Eternal - It is your job as well to teach those souls who have been bound too tightly by the confines of the flesh how to spread their wings and fly into the face of Truth, unabashed by its spectacle
Let the others scoff, for now. Soon enough, they too, will understand. It is "our" sincere hope that this personal recording will not only enlighten mankind, but awe him enough to inspire a spiritual metamorphosis that will one day change the very concept of life and death. This book is a seed that will one day yield a new tree of knowledge whose fruits will be harvested by those who come after we have gone,
Leilah Wendell 1988

Leilah Wendell's books are famous across the world. Here is what some leading literary critics have said about The Azrael Project:
"The Book of Azrael is a book you will not be able to put down once you start reading it. The authoress relates a very moving and human account of her encounter and relationship with Azrael, the Angel of Death. It is not a book of fear and terror, but of love and understanding as Azrael tells (us) about Himself, about life and the forces of the universe and human history since the beginning. It is a deeply spiritual book...that provides some profound answers to many human dilemmas."
-FORESIGHT, U.K.
"The Book of Azrael tells eerie tales of love and death. Author and artist Leilah Wendell has claimed a unique territory: the personification and interaction of the angel of Death with modern society. Although dark and melancholy, the angel is not scary, as the author shows in this haunting journey through her own past lives, in which Death has been a faithful, if macabre, "bridegroom." TBOA is a mythic portrayal of the phenomenon that our culture both flirts with and denies."
-LEADING EDGE REVIEW
"Ms. Wendell definitely has a sense of the Gothic. Her descriptions weave a macabre spell on the reader. TBOA should be included alongside Poe as a must read for Gothic enthusiasts as well as students of the occult."
-BAKER STREET PUBLICATIONS
Personally, it has been a great joy and a great pleasure being acquainted with Leilah for the past 3 years. Leilah's heart is full of love, and her love is reflected in her art and throughout her writings. Those who come to know Azrael and his envoy quickly succumb to the love, wisdom, and compassion of both.



---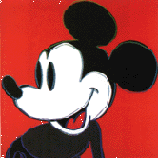 I'm Goin' - To Disneyland!!!
---
Join The Akashik Record.
This Akashik Record Site owned by Emerald Acid
[ Next Skip Previous List Random Next5]
To learn more about the Akashik Record, click here.